Lawton Stables is much more than just a pretty spot for a trail ride, or an elite locale for local islanders to board and train their prized horses. In addition, the stables offer a world of fun for its regular and vacationing patrons, ranging from pony rides for the young crowd (7 and younger) and an extensive animal farm that is open and free for all visitors. With all these features, families will find plenty of outdoor entertainment at the elite and acclaimed Lawton Stables.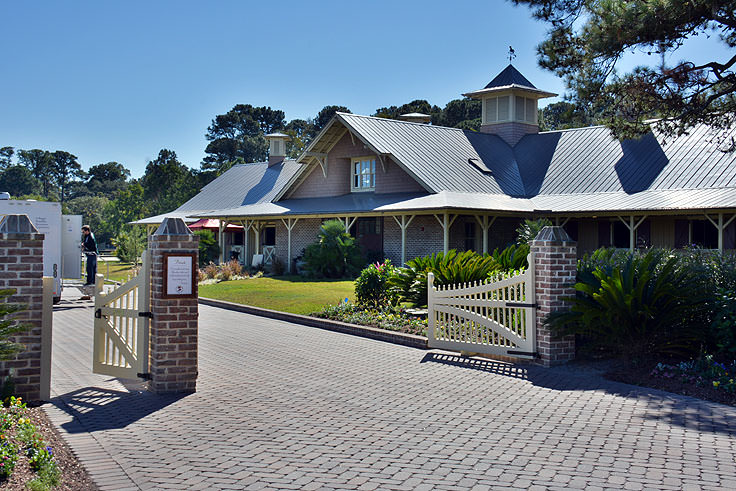 Lawton Stables is located in the southern region of Hilton Head Island, equidistant from the soundside and oceanfront, and easy to access via Greenwood Drive which veers right past the extensive center. The large pens are bordered by the wide, one story main equestrian center where patrons will check in for their trail rides or lessons, or simply pick up information on the amenities available. Inside the main office building you will find a wide array of horse/farm themed gifts and apparel for the animal lovers of all ages! A great place for gifts!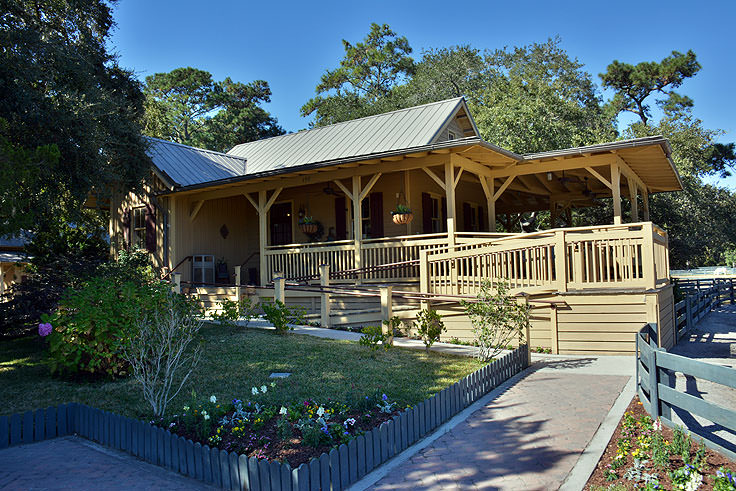 Visitors on the hunt for a wooded trail ride can sign up for Lawton Stables' hourly trail rides, which depart daily at 9:00 a.m., 11:00 a.m., 2:00 p.m. and sometimes 4:00 p.m. The trail winds through the 605 acre Sea Pines Nature Preserve, (which is located just across from Lawton Stables), and the tour sidles along at a leisurely pace via a shaded route that is stocked with live oaks dripping with Spanish moss and native Palmetto trees. Tour guides will also indicate points of interest and shed a little insight on the local culture and wildlife that makes this region so distinct and special. The cost for trail rides varies by season, and generally runs around $65 to $75 per person for a group tour. Private rides can be arranged upon availability and are $125 per person.
Children 7 and under can enjoy a fun ride of their own with Lawton Stables' pony rides. These rides are available daily from 9:00 a.m. until 4:00 p.m., and include two laps around the animal farm. Offered at a cost of $15 per ride, the small ponies are gently led by trained staff members, making it an easy and altogether fun experience for the Stables' youngest visitors. Pony packs (6 rides for the price of 5) can be purchased for $75 and are good for one year.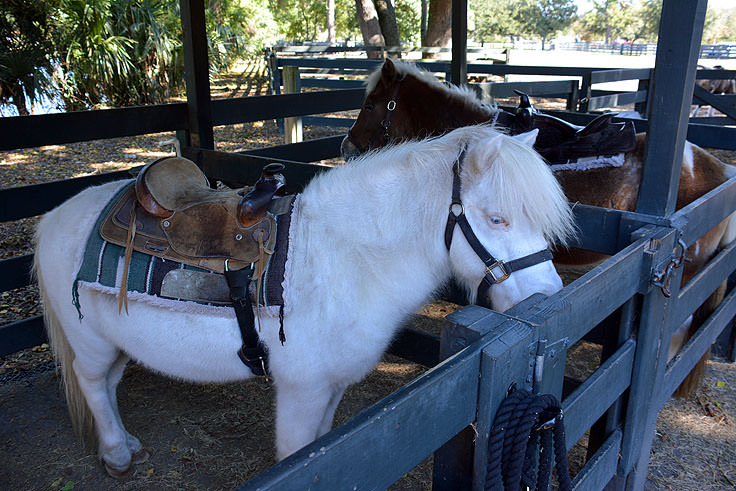 Arguably, the most popular spot at the Lawton Stables for any age is the small Animal Farm, which is a petting zoo that's packed with a variety of small farm animals that visitors can pet, feed, and visit. Goats, sheep, miniature donkeys and cows, pot-bellied pigs, alpacas, Shetland ponies and chickens are all represented at the Animal Farm, which is open daily to all visitors from 8:00 a.m. until 5:00 p.m. Handfuls of food to feed the animals are available for around 25 cents per handful, but otherwise the farm is free and open to anyone who wants to meet the stables' favorite local residents.
Lawton Stables is open year round, and trail rides and access to the petting zoo are available every day. Reservations are recommended, especially in the busy summer season, and can be made by contacting Lawton Stables at 843.671.2586, or can be made online at http://www.lawtonstables.com/contact-us/.
*Lawton Stables is closed on Mondays in the Fall and Spring, and closed Sundays in the summer.
A favorite destination for kids and parents alike, Lawton Stables is a great off-the-beach destination where patrons can come face-to-face with some of Hilton Head's original residents at the animal farm, or enjoy a leisurely ride through the ample and wild adjacent nature preserve. However you choose your own adventure, your visit to Lawton Stables is sure to be a fun Hilton Head Island excursion that your family won't soon forget.