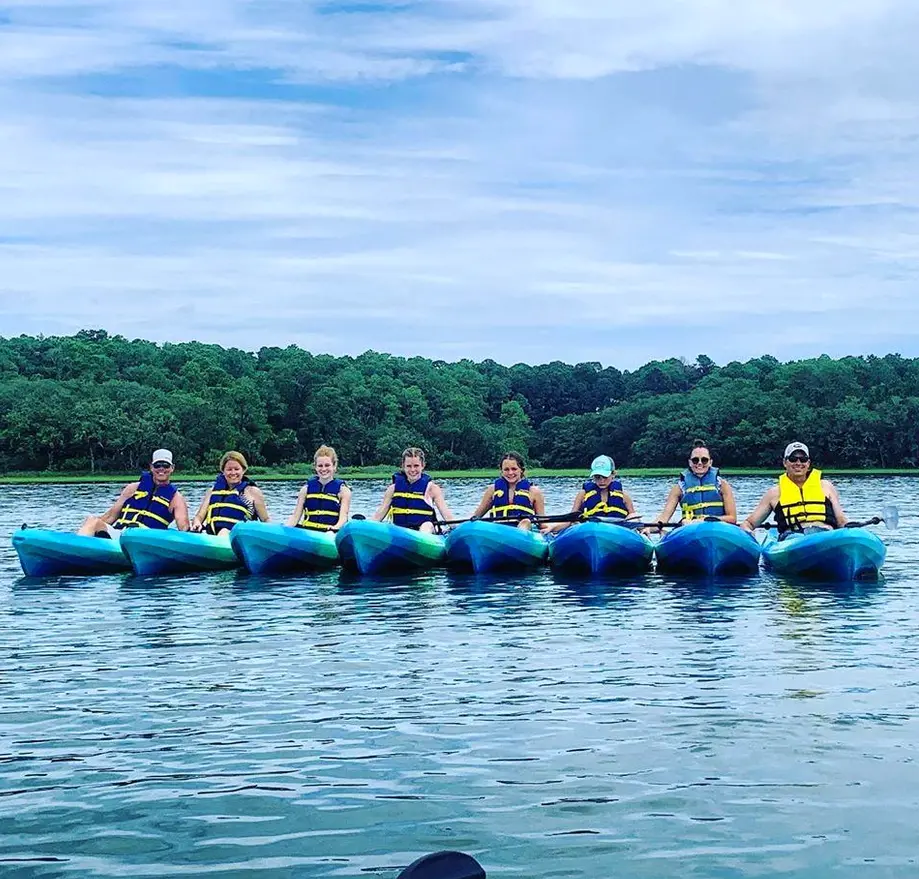 The perfect alternative to owning a kayak. We take out the hassle and keep the perks.
Island Head HHI offers the best family-fun parasailing water experiences in Hilton Head. Breathtaking parasail trips lead by USCGA Licensed Captains offer new perspective over the Island. Top-rated on TripAdvisor with an awarded Certificate of Excellence, Island Head Watersports is one of the most popular excursions on Hilton Head Island.
Parasailing puts guests hundreds of feet in the air, above the water, so you get a bird's eye view of Hilton Head Island and the surrounding seashores. With the wind whistling through your hair, and the sea breeze blowing your parachute open, you feel freer than you ever have. Visitors seeking a real Hilton Head thrill ride will enjoy high flying family-fun parasail for beautiful views of the Island and beyond. Hilton Head parasailing is an experience you will not soon forget!
Full Year Club Pass - $299.88 + tax
Valid 12 months
Month to Month Club Pass - $49.99 + tax
2 month minimum
About
Welcome to Hilton Head Island's first Kayak Club! Imagine going for a paddle anytime you want hassle free– no buying, storing, or transporting – just hop in and go. Our kayak membership is the perfect option for Hilton Head locals or part time residents. You can take out our single or double kayaks from our dock located at Hilton Head Harbor. We supply everything you need, kayaks, paddles, life jackets, and a launching ramp. All you need to do is sit back and enjoy the perks of kayaking without all the hassles.
Rate
Full Year Club Pass: $239.88
$19.99/month | valid 12 months
---
Month to Month Club Pass: $49.99
Schedule
January, February 9am-5pm
March, April 8am-6pm
May, June, July, August 8am-7pm
September, October 8am-5pm
November, December 9am-5pm
Additional Information
To book your kayak go onto our website to reserve your kayak on our calendar
You can also bring a non members for only $15.00
Kayaks are available 365 days a year